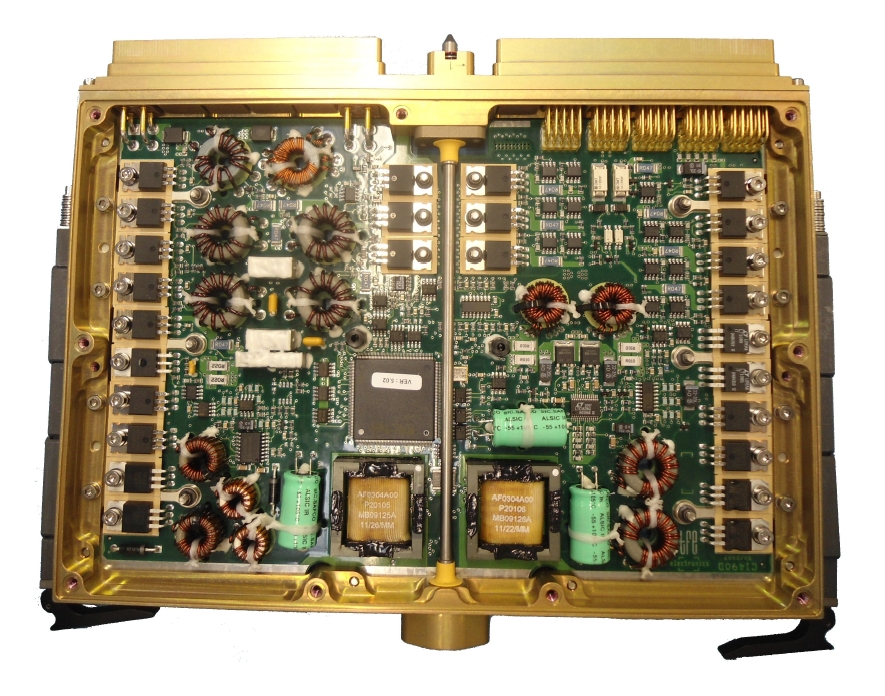 The TFE Falcon F7X power supply module aims to deliver with a very high level of safety and reliability secondary supplies from 28 VDC aircraft network to electrical flight control rack mother board which itself delivers power to CPU – analogue- or actuator boards.
Control is performed by an ultra-high speed monitoring section which warrants proper power up and down sequences and checks that outputs stay in normal range value at any time.
All the secondary outputs are insulated from the inputs at monitoring section. Most critical main outputs are wholly galvanic insulated from others inputs/outputs and from primary supply.
28 Volts direct current(VDC)protected output
FPGA
Galvanic insulation
+/-15 VDC/400mA
Falcon F7X Fly by wire control system
Input voltage
16 X 28 VDC protected outputs (1 to 1.5 amps by output)
5 VDC/20 amp galvanic insulated from primary and other sections
+/- 15 VDC/3 amp galvanic insulated from primary and other sections
+/- 15 VDC/400 mA (redundant sensor supply)
DO254 level A
MIL-STD-704 E
MIL-STD-461 C
RTCA / D0160D
Note: Due to continuous process improvement, specifications are subject to change without notice