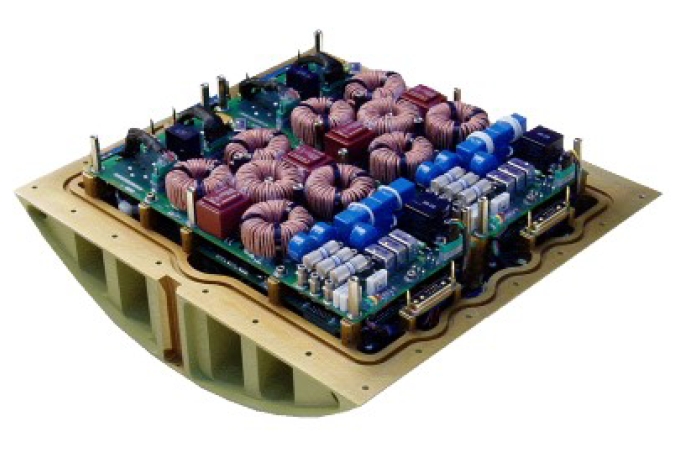 Parallel active filter and power factor correction
Drastically reduces current harmonic distortion from AC non-linear loads to system/subsystem or high power equipment level.
Application
Upgrade of existing system/equipment for conformance to new electrical on-board regulations (ABD 100, EN 2282, MIL) without internal hardware modification (add-on features).
In conformance setting of new equipment without reducing operational reliability. Low mass and very high performance for high end application.
Optimised design-to-cost architecture
28 Vdc input
H-bridge command
Aircraft Power Mains
Power Electrical Equipment
Improves power factor up to nearly 1 Operates with fixed and wild frequency three phases AC power from 360 to 800 Hz (115V/200V)
Temperature
-40°C to +85°C (normal operating conditions)
-55°C to +105°C (storage conditions)
-50°C to +85°C (extended operating conditions)
Certification approvals
ABD 100
EN 2282
Note: Due to continuous process improvement, specifications are subject to change without notice